Community Page
Welcome to the Somerset Oaks Community Page! We hope this page will be a great resource to you for announcements and events at our community.
National Donut Day!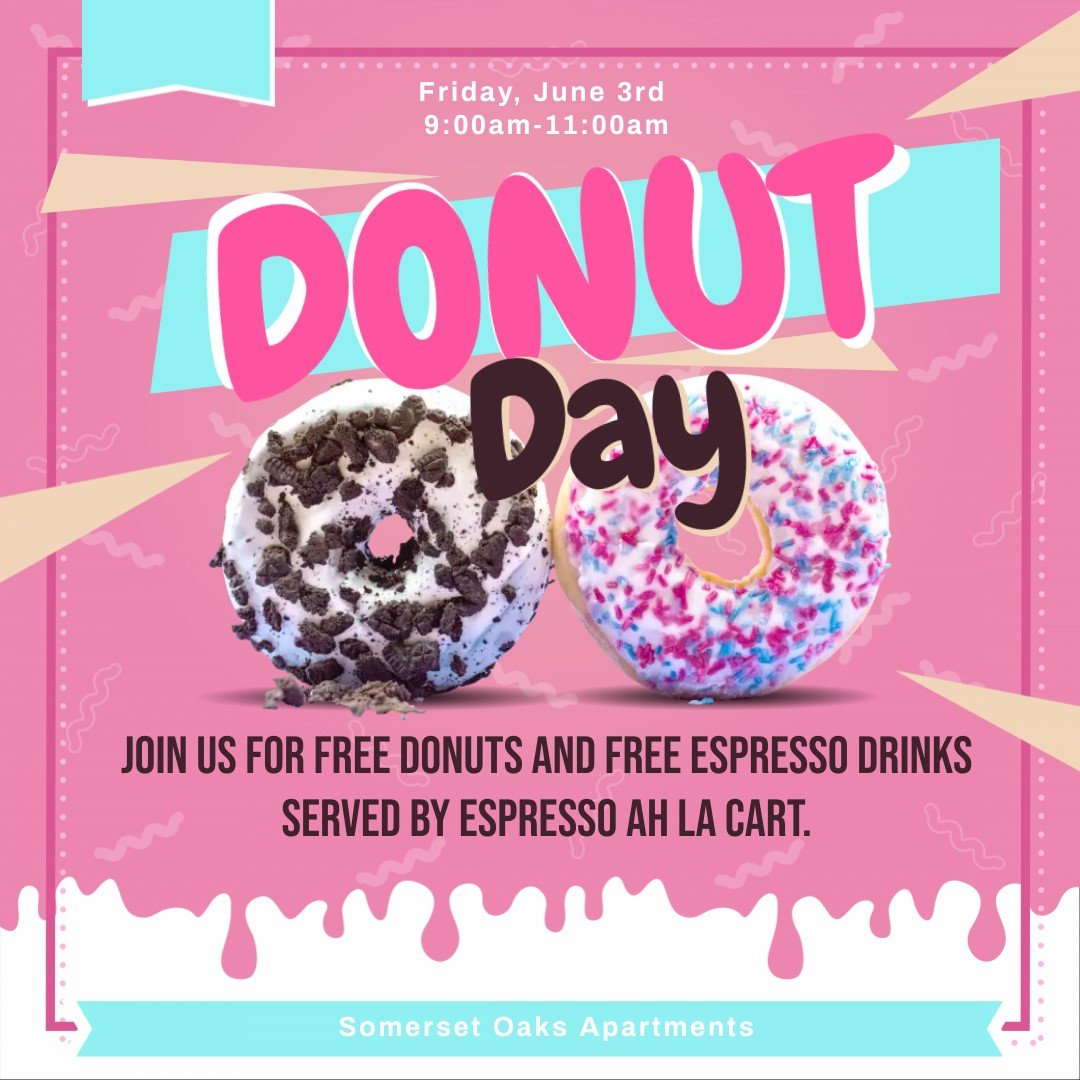 Help Us Fill the Bucket!

Help us Fill The Bucket! Here at Somerset Oaks we are wanting to help make a positive impact on the lives of those who are experiencing homelessness. We are teaming up with some of our Price Brother Sister Communities to fill cleaning buckets with supplies. We are responsible for collecting Disinfecting Dish Soap, and we could use your help! If you are able to assist, please bring 16-18oz bottles of Disinfecting Dish Soap to the leasing office. Thank you and we appreciate your help!